The city will leverage the skills of its workforce and the smart city network to manage maintenance, repair and construction projects.
The city will implement an agility program that enables the city to perform certain projects with its own personnel and equipment.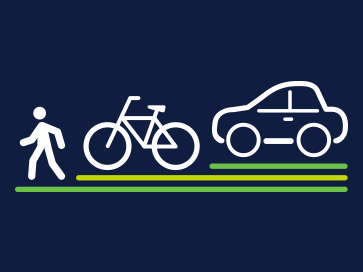 Complete streets are for everyone. They are designed to enable access for all users, pedestrians, bicyclists, motorists and transit riders of all ages and abilities.
INTERCONNECTED TRAFFIC SIGNALS, CAMERAS AND SENSORS